Frequently Ask Question
How to register account web for agent VIP/ULTIMATE?
How to make payment for the order?
If you have not yet registered, you need to register and login first and enter Username and Password. If you have already registered, please login and proceed to the next step. Click "Add to cart" for the product you want to make a purchase. Click "Continue Shopping" and then click "Checkout" to make payment for your product. Enter the shipping address on the "Shipping Address" page and enter your address OR your customer from shopee. In the "Billing Address" you can click the button as in the address above. Click the "next" button. Next, choose the shipping method you want. Choose according to the cheapest delivery that fits your budget. Click the "next" button. Choose your payment method whether you credit card or online payment and then click "next". Click "Back to store" to finish the order.
What payment have at the website?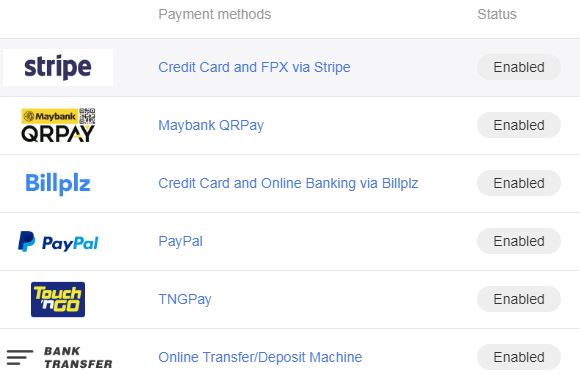 Note: Your product will not be processed until you perform the above steps.
How to create waybill and send to HQ telegram?
How long is the delivery time?
After payment is made on the website and after sending the waybill in PDF form in the Telegram group. Delivery will be made in 1-2 days and if the item is still not moving can inform the hq / admin for review. If you place an order from direct Thailand shopping online you will get tracking between 7-14 days working hour.